Its name was initially Poseidonia which in fact was dedicated to the god of the sea; it was founded by Sybaris colonists and it quickly became a rich and prosperous town thanks to its trade with the Etruscans. Later it passed into the hands of the Lucanians who changed its name into Paistos o Paistom, until it became a Latin colony of the Romans with its current name Paestum.
The decline of the city began at the same time when the luxurious Duomo di Salerno began being built after "stripping" the ancient temples of their most valuable components.
Later, the ninth century malaria epidemic and attacks by pirates forced the inhabitants to abandon the ancient city to move up to the mountains.
The excavations carried out on the splendid Paestum began in the eighteenth century and brought to light all the site's majesty, allowing the entire world to admire four temples, the ancient walls, the Via Sacra, the striking Roman era complexes and the old districts, which enabled to reveal even the main ancient roads: the Cardo and the Decumano. 
The most important monuments are no doubt the solemn temple Hera, the Neptune and Ceres temples. Many findings such as statues, coins, vases, jewelry and paintings from the "Tomb of the Diver", unique examples of paintings during the Greek period, are collected in the Museo Archeologico Nazionale di Paestum. Majestic monuments still in excellent condition date back to Roman times: the Roman Baths, the Amphitheater, the Forum and the Italico Temple.
However, during the Middle Ages, a small group of local Christians, gathered around the ancient temple of Cerere, and turned it into a Church.
In addition to the archaeological site, unique in the world, whose splendor exceeds many places in ancient Greece, Paestum's florid vegetation, the sandy and regenerating beaches and the numerous festivals that bring together dancers, comedians and world-renowned musicians, make this place a dream holiday destination.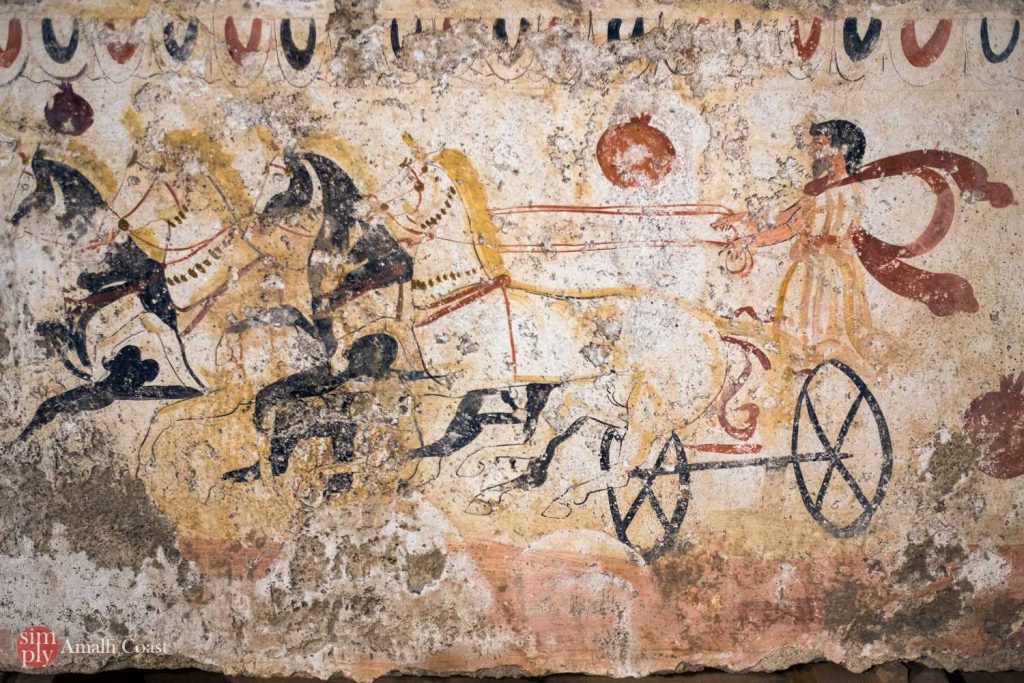 Paestum is known worldwide not only for its ruins, but also the many cheese factories in the area. The most appreciated, at a national level, in fact are found in the Paestum area, which produce the best buffalo mozzarella on the market.
The cheese factories also allow you to discover the entire production process of this succulent dairy product: starting from the stables, the milk collection, the transformation process right up to the tasting, accompanied of course by a good Campania region wine.