LUMINARIA DI SAN DOMENICO

The first week of August

www.luminariadisandomenico.it
"Luminaria di San Domenico" is an annual event taking place the first week of August.
From around 1600, during the week of devotion to saint, the whole town is filled with light by thousands of candles and torches, which embellish balconies and streets as well as the charming majolica decoration of San Gennaro square.
On the same square, every year, you can attend performances of acrobatics groups and fireworks.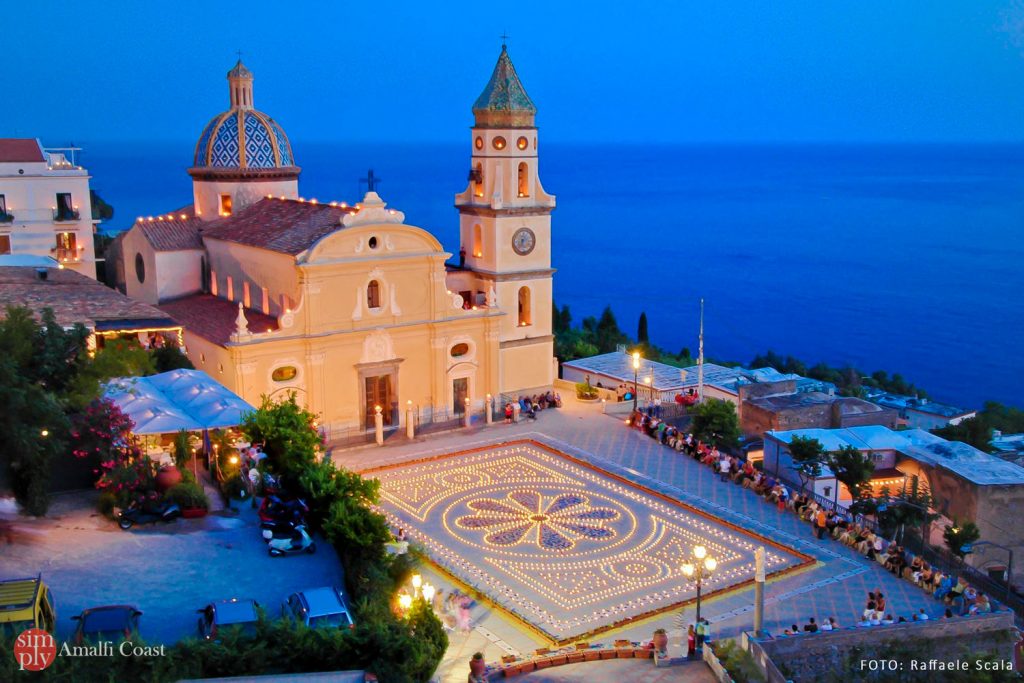 I SUONI DEGLI DEI

From April to October

www.isuonideglidei.it
Throughout the summer season Praiano is lulled by the melodies of "I suoni degli Dei", a series of musical events taking place along the Path of the Gods.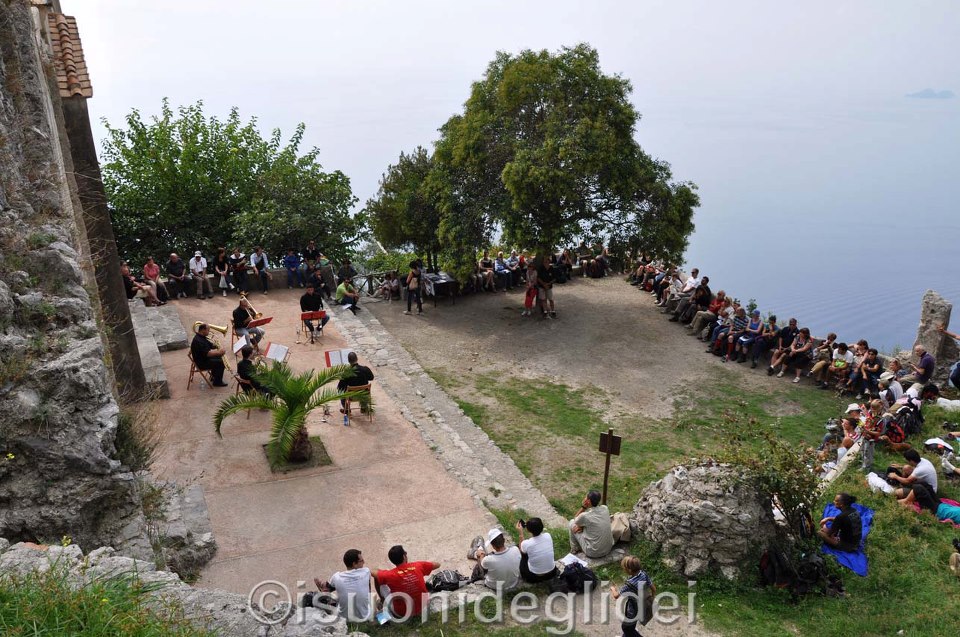 FESTIVAL DELLA TRADIZIONE

From May to September

www.festivaldellatradizione.it
From May to September, however, you can attend the "Festival della Tradizione" with folk music performances taking place in the main squares: S. Luca and S. Gennaro.
SAN LUCA EVANGELISTA

First Sunday of July and October 18
Not to be missed are the solemn celebrations of the Patron Saint "San Luca Evangelista", with the procession, the Holy Mass and the fireworks show.
SAN GENNARO

First Sunday of May and September 19

Vettica Maggiore
SAN MARTINO FESTIVAL

November

Vettica Maggiore
In November, the village is inebriated by the scent of typical local dishes and above all good wine, catapulting everyone into the joyous atmosphere of the "San Martino" festival.