It is no coincidence that its greatest wealth are held or coincide with the numerous churches spread throughout the territory: in fact Praiano has always had a great votive tradition, proved by the characteristic votive niches that enhance and protect every little street.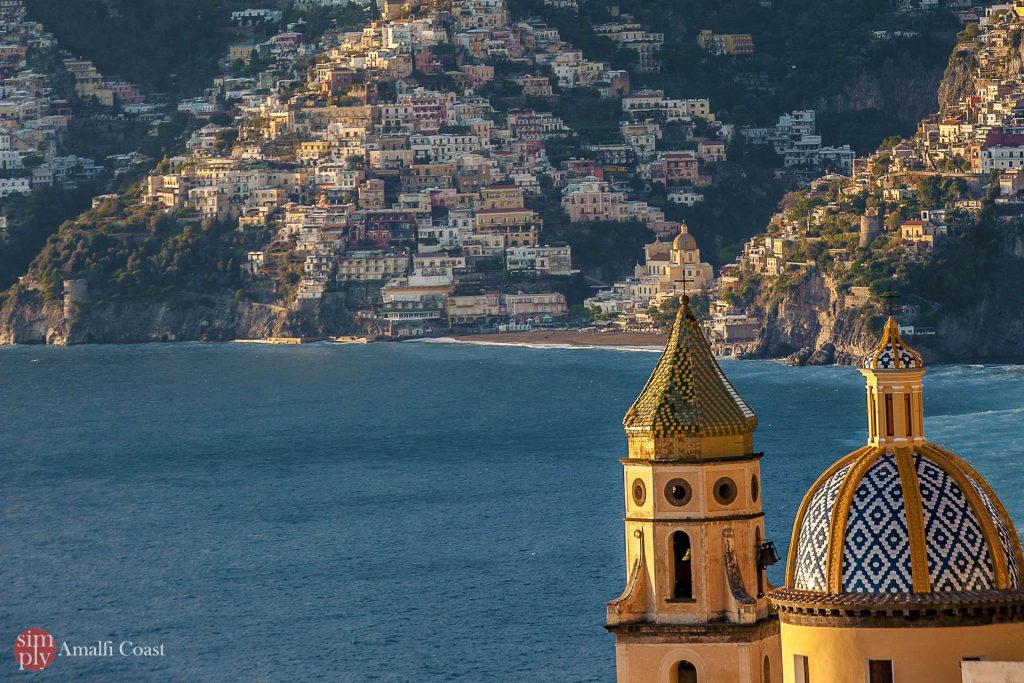 A welcome to the town is given by the great majolica dome of the Church of San Gennaro, located on the homonymous square at the entrance of town .The Church (1589) is situated on a more ancient ecclesiastical building that was dedicated to the same Saint. It preserves copious and precious altars, which follow one another along the two aisles alternating frescoes and paintings.
The main church of Praiano is the Church of San Luca Evangelista (1588), located in the higher area. Built on a former building, today it shows its interiors in the classical style, enriched by eighteenth-century floors and many great artisitc works such as the silver bust of San Luca, countless paintings and, in particular, a majolic plaque, now on the facade of the bell tower, which shows San Luca watching over his town.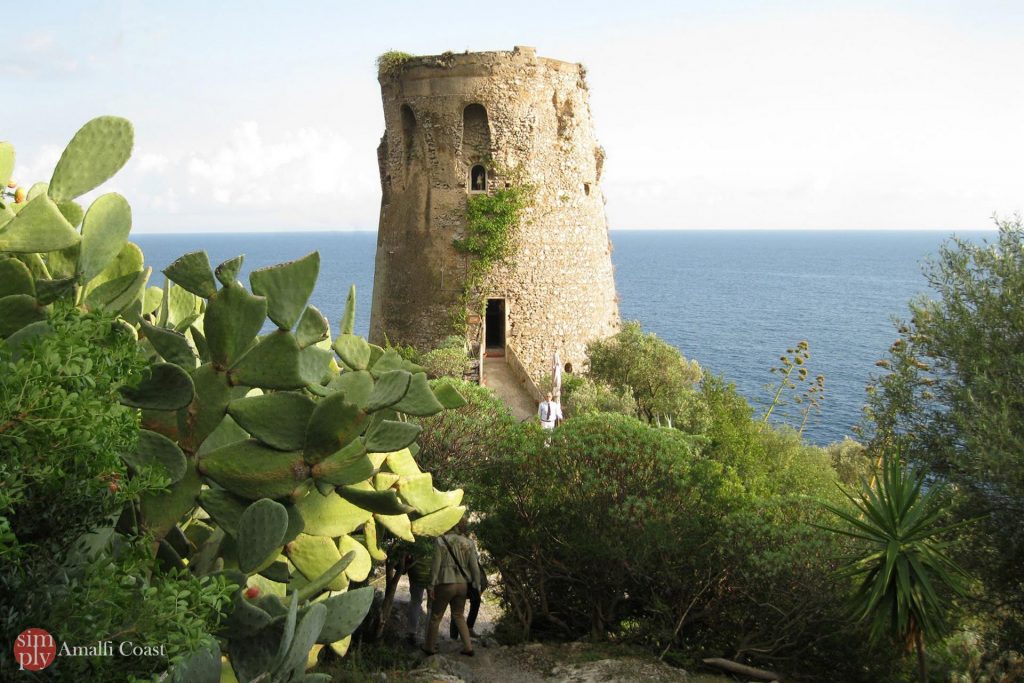 The Saracen towers are another great historical heritage shared with the sourranding area. In particular the Asciola tower (the Torre a Mare), located on the beach "La Praia": inside the tower, the local artist Paolo Sandulli created his own art gallery where he exhibits and creates his works.
Always speaking of art, in 2015, on the concept of "diffuse art" characteristic of the votive niches, was born the project "NaturArte". Along the main streets of the country, eight local artists have created many art itinerary that guide visitors to the true discovery of the land through works that represent legends, traditions and places of the delightful village.
It is imperative to visit Praiano two beautiful beaches: the cove of La Gavitella, the only beach along the coast with a western exposure that allows you to enjoy the sun till it sets on the sea; and Marina di Praia, which preserves the whole essence of the fishing village.
Praiano is also one of the town crossed by the Path of the Gods with Nocelle and Bomerano (Agerola). There are three roads connecting Praiano with the Path. It is more comfortable and less laborious to climb the Path through the Church of Santa Maria a Castro and the annexed Convent of San Domenico. Here you'll find yourself at the bottom of the Path, enjoying visiting the ancient complex and a stunning panorama from Positano to Capri Faraglioni.