Try to think of the image of Positano: in front of your eyes immediately appear its houses perched on the rock, the stairways, the dome of the Mother Church … and all that green that seems to support and weave the whole country.
Here they are, among the green of the vegetation and the fuchsia of the bougainvillons, the lemons stand out, constant elements in every representation of the vertical city and base or essence in numerous local products.
Starting from those that will tickle your taste buds, first of all there is certainly the limoncello, a typical liqueur of the entire Coastal area and of the Sorrento Peninsula. And it is precisely these territories, specifically Amalfi, Capri and Sorrento, which have always contended for the paternity of the precious "Nectar of the Gods".
The first to register the brand was the caprese entrepreneur Massimo Canale, in 1988, giving way to a production that followed the recipe created years ago by his grandmother Maria Antonia Farace.
But the Sorrentines take a step back, saying that since the '900 for all families in the area it was common to offer a drink to their guests.
Finally, the Amalfi people seem certain that even before the '900, sailors and farmers had the habit of drinking a sip of the golden liquor before going out for work, helping themselves to fight the cold.
Anyone who has been his "creator", limoncello has quickly obtained the unanimous consent of anyone who has tried, assuming the important role of concluding the meal and leave in the mouth all the flavor of this land.
The secret?! It is certainly in lemons, the "sfusato" of Amalfi and the "femminiello" from Sorrento, and in the attention to low temperature cooking that transforms a simple lemon liqueur into limoncello.
Continuing on the taste line, another local creation is Delizia al Limone. The monodose dessert from the dome shape is composed of sponge cake soaked in limoncello syrup, stuffed with lemon cream and covered with a glaze to the same essence. Final touch: a red strawberry in the center of the dome and some flakes of lemon peel … of course!
But the products obtained from the precious citrus fruits are not limited to the culinary world: candles and soaps, body products and fragrances for the home, up to intoxicating scents extracted from its fresh essence; products that can bring you back to the romantic walks in the Positano lanes!
Summary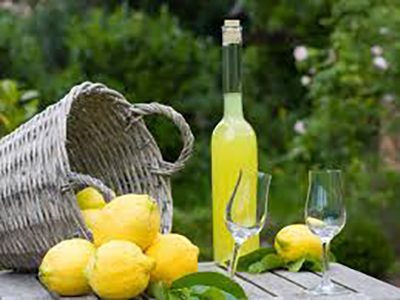 Article Name
THE GOLDEN CITRUS: flavors and scents of the Amalfi coast
Author
Publisher Name
Publisher Logo